Financing That Works As Hard As You Do.
Easy and Affordable Financing On The Products and Services You Need.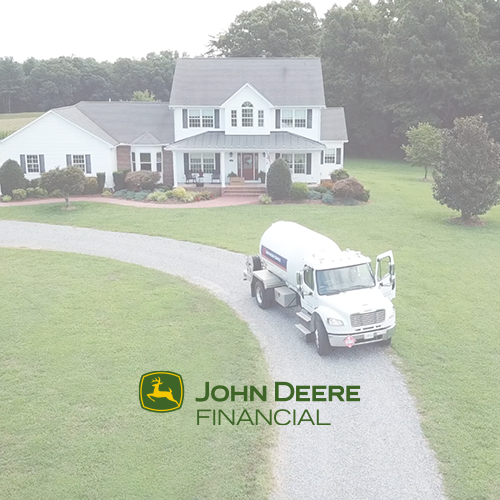 What are the advantages of financing through John Deere Financial?
Quick and easy application process
May be used for all items purchased at Southern States, but can be dedicated for propane purchases only
No need to keep an actual card with you
No expiration date - revolving account
Pre-authorizations do not affect your bank account
Theft protection - more secure than credit cards
30-day interest-free terms on customer accounts
Easy to understand customer statements
Online access with detailed statements
Flexible monthly due dates
No transaction fees like most credit cards
Your Multi-Use Account™ is accepted at all Southern States locations
Watch this video from our Harrodsburg store manager, Chase Porter, about why you should sign up for a Multi-Use Account from John Deere Financial.
John Deere Financial offers personalized financial solutions that can be quickly arranged. Apply through your local Southern States location or complete your application here for a Multi-Use Account today!
Contact US