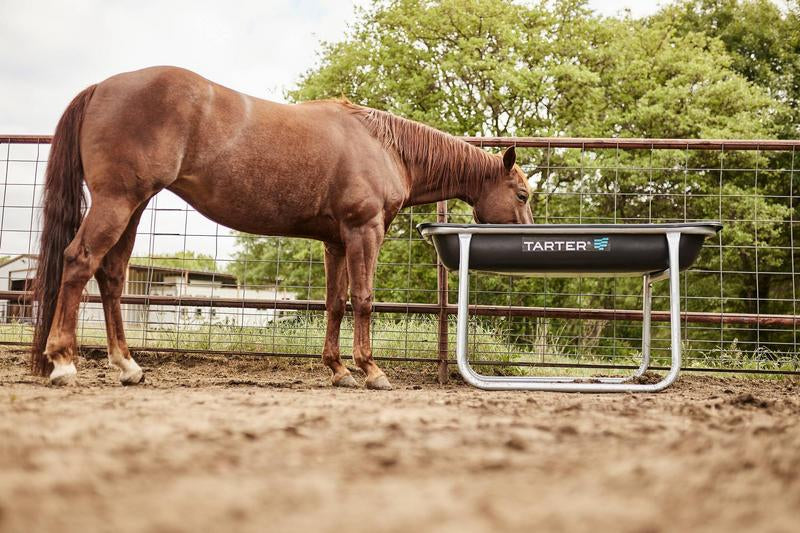 Tarter Equine Pro Bunk Feeder 5 ft.
Contact Local Store for Pricing
Tarter's Equine Pro Bunk Feeder is easy to move for maximum versatility in a field or paddock. The feeder is 5' long and stands 33" high. The replaceable poly liner measures 9" deep and 27" wide. It's held securely with rivets. It's equine safe, with no sharp edges. The heavy-duty galvanized steel frame features a corrosion-resistant finish so it will last a long time out in the elements. Some images are shown with optional 5' Hay Rack (HR5).